Meet our Team!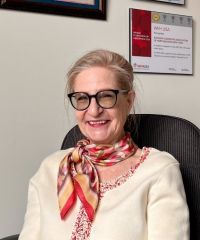 Beth Mahar
Beth's career has been based in non-profit organizations in the Capital District. She worked for over 13 years for the Hospice & Palliative Care Association of New York State, first as Director of Member Services and ultimately as Director of Operations. Her duties there included membership recruitment and retention, communications, public and professional education, fundraising, partnerships and collaborations. Prior to that, she was Director of Communications for the New York State Association of Area Agencies on Aging where, in addition to communications mainstays such as newsletters, web maintenance, member correspondence and legislative analyses, she oversaw caregiver-focused activities, including statewide trainings and administration of various Caregiver Support grants.
Beth is also a past Board Member of the New York State Tribute Foundation, and past President and current Board Member of the Greater Loudonville Association.
Please reach out to her at This email address is being protected from spambots. You need JavaScript enabled to view it. with any questions, concerns, or comments!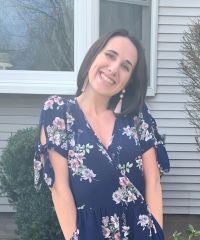 Melissa Deeb
Melissa has been working with BDANENY since September of 2017. She is a carrier of Hemophilia A and loves bringing the patient perspective to the organizational and planning side of the BDA. She is working part-time as our Programs & Events Manager, and has a BA in Communications from the University at Albany. She is looking to pursue her Masters in Social Work from UAlbany in the Fall of 2022. She will stay on staff and continue her part-time work with us. Melissa has a heart to serve and has learned a lot from the community and her time at the BDA. She will always be a part of our community!
This email address is being protected from spambots. You need JavaScript enabled to view it.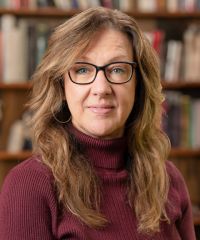 Patricia Bengraff
Originally hired for her extensive experience and knowledge of accounting software, Trish has taken an expanded role from bookkeeping to Operations Manager. Her organizational office and project management skills have proved an invaluable asset to the organization. She has been with BDANENY since 2017, helping us to continue to make a difference in the community and the lives of the families that rely on us as a resource.
This email address is being protected from spambots. You need JavaScript enabled to view it.
Board of Directors
Bruce Weiner - President
Cindi Keeler - Treasurer
Dave Huskie - Board member
Christina Mastrianni - Board Member
Juliemar Abreu Boria - Board Member
Chris Huskie - Board Candidate
Matthew Delaney - Board Candidate